Category Archives:
Shoes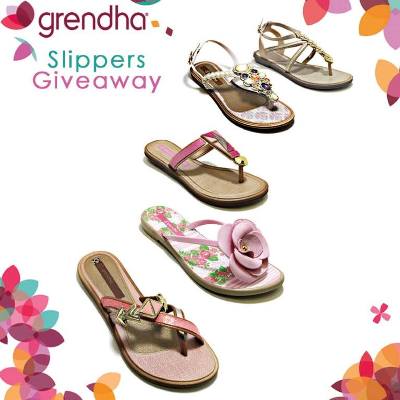 SM Shoes and Bags and Grendha Philippines are giving away five (5) pairs of Grendha Slippers!
Here's how:
Step 1: Like & Share this post with "#SMGrendhaGiveaway" as caption.
CLICK HERE
Step 2: Go to this link CLICK HERE
Step 3: Like "SM Shoes & Bags" and "Grendha Philippines" Facebook Fanpages.
Step 4: Indicate your shoe size.
Step 5: Click Enter to Submit your entry.
* Bonus entries can be accumulated when you follow @SMShoesAndBags on Twitter and Instagram.
* 1 Bonus entry per day when you tweet about this promo.
* Announcement of winners will be on June 19, 2015 – Friday.
* Prizes are not convertible to cash.
More info at https://www.facebook.com/smshoesandbags