Category Archives:
Toys
Introducing new Minions Happy Meal and Minions Combos!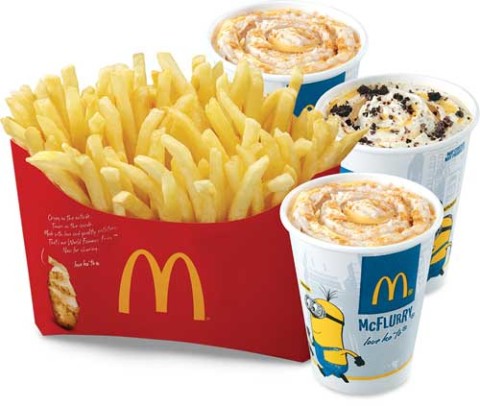 The Minions are back and they have officially taken over McDonald's!
A full Minions experience awaits, as Kevin, Stuart, and Bob, stars of the Minions Movie, bring us the Minions Banana Festival. Get ready to go bananas every time you enter a McDonald's store with the new Minions Happy Meal toys —10 Minions collectibles now available in-store— and the Minions Combos featuring an array of Minions-themed desserts.