Paperdolls Fashion Crew Most Wanted Look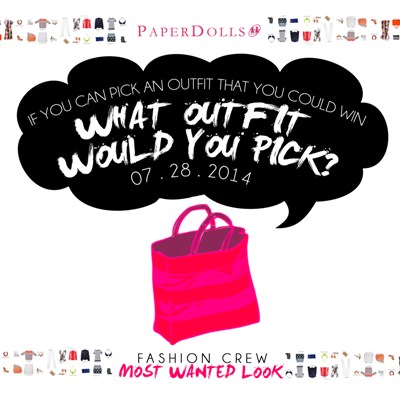 Calling all inspiring Stylistas in the metro…Here is your chance to show off your passion for fashion…
Style, create and get a chance to bring home a new wardrobe!
MECHANICS:
1. Be sure to follow and like their official Facebook fan-page, Instagram & Twitter account.
Facebook – https://www.facebook.com/PaperdollsPH
Instagram – @PaperdollsPH
Twitter – @PaperdollsPH
2. Create your own fashion crew most wanted outfit using items from Paperdolls selected items. You can download the items category via their facebook custom tab titled "Paperdolls Contest" found on the left side CORNER of their facebook page.
click the link below to get access to the photos:
https://www.facebook.com/PaperdollsPH/app_119418044857596
3.Once you have access, you get to pick at least 2 items for your most wanted outfit look. Name your look, and feel free to add on accessories and design via the net. Make your entry eye catching and creative.
4. Once you have created your most wanted look entry send it via email at paperdollsph@gmail.com along with the photo entry, include your full name, address, link to your Facebook page, and a two sentence summary of why you love Paperdolls.
5. Submission of entries is only until Aug 11. We will pick 6 of the best looks submitted to be posted on Aug 13, for voting.
6. To vote for the look, one must like the photo & write in the comment section a one word description why they picked the outfit with a hash tag #paperdollsmostwanted
7. Voting is only until Aug 25. The look with the most number of valid comments will get to bring home her Paperdolls fashion crew most wanted outfit.
8. Announcement will be on Aug 28, 2014.
More info at https://www.facebook.com/PaperdollsPH