BDO I Choose. I Shop.I Redeem Promo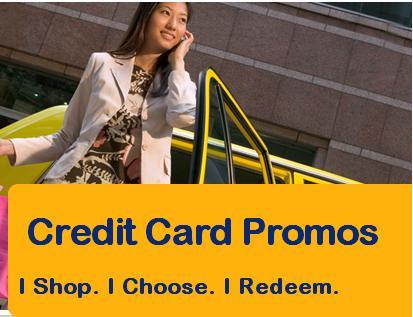 The promo is open to all active principal and supplementary cardholders of MasterCard, Visa, UnionPay, JCB and The American Express Credit Card issued by BDO.
BDO Credit Card single receipt transaction from August 20, 2013 to October 31, 2013 meeting the minimum spend requirement entitles the cardholder to redeem FREE SM Gift Pass, Bench or S&R Gift Certificate.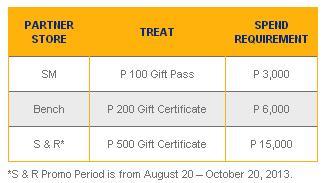 Redemption of treat is from August 20 to December 31, 2013 for SM and Bench. Redemption from Bench stores for the whole month of December will only be from store opening until 2PM, Monday to Sunday. Redemption from S&R stores is from August 20 to December 20, 2013.
More info at https://www.bdo.com.ph/promos/i-shop-i-choose-i-redeem3