BPI FREE Jollibee Treats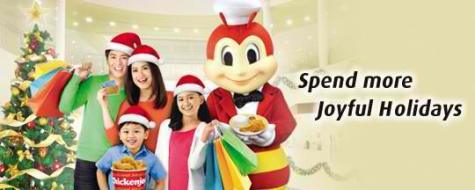 So easy to redeem!
1. Visit any Jollibee branch nationwide.
2. Present your BPI Express Credit Classic and MasterCard or BPI ATM (E.P.S.) card used for the transaction.
3. Surrender your qualified original charge slip or cash advance slip (minimum single receipt purchase of P2,000, P6,000 or P12,000).
Promo Period: November 5, 2013 to January 31, 2014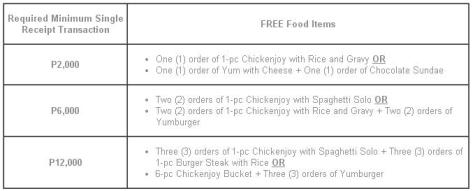 More info at https://www.mybpimag.com/