Havaianas Crimson Hotel Voucher Giveaway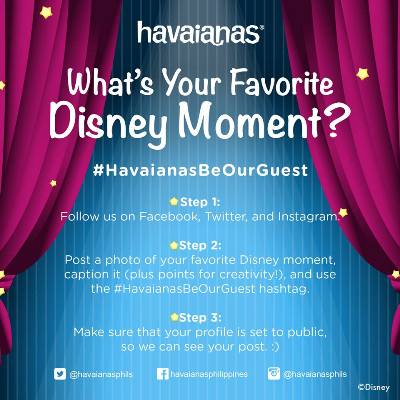 Win Crimson Hotel overnight stay vouchers and lunch/dinner buffet giveaway from Havaianas!
Follow these simple steps:
Follow Havaianas on Facebook, Twitter and Instagram.
Post a photo of your favorite Disney moment, caption it (plus points for creativity), and use the #HavaianasBeOurGuest hashtag.
Make sure that your profile is set to public.
Contest ends on October 26.
Open to Metro Manila residents only.
More info at https://www.facebook.com/havaianasphilippines