Havaianas Hot Air Balloon Promo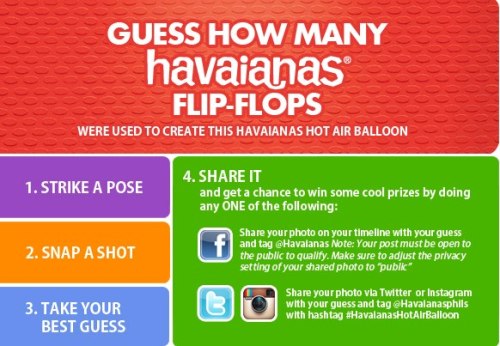 The Havaianas Hot Air Balloon Facebook, Twitter and Instagram online contests will allow hyper-social followers of Havaianas Philippines to be involved in its Hot Air Balloon campaign that will run from April 9 (Tuesday) to April 21, 2013 (Sunday) 11:59PM. All Havaianaticos are invited to take a guess on how many Havaianas flip-flops were  used to create the Havaianas Hot Air Balloon.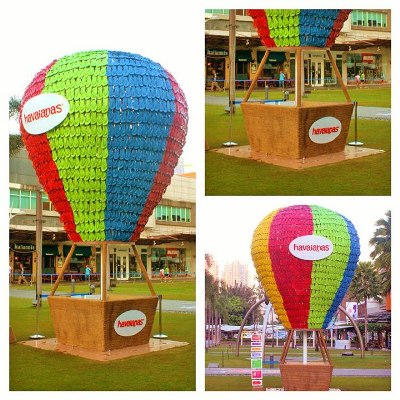 Prizes:
The first thirty (50) Havaianaticos with the correct answer (or closest to the correct answer) will win an Ultimate Summer Kit which includes a Havaianas Get-Away Bag, a Limited Edition Havaianas Carnival pair and an exclusive "Havaianas 50 Years" Coffee Table Book.
Promo Period: April 9 (Tuesday) to April 21, 2013 (Sunday)
More info at https://www.facebook.com/havaianasphilippines?ref=stream&hc_location=stream