Lactum 3+/6+'s 100% and More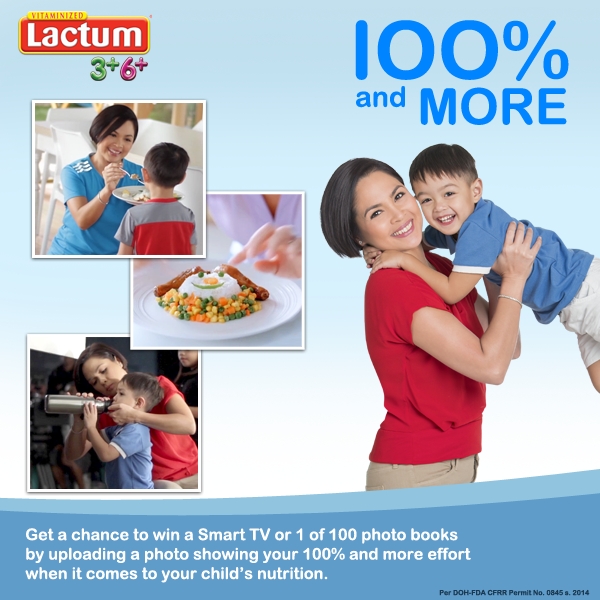 Hi Moms! Join Lactum 3+/6+'s 100% and More for a chance to win a brand new Smart LED TV or 1 of 100 photo book GCs!
In the comments section of this post: https://www.facebook.com/LactumPhilippines/photos/a.259829787435363.63857.247430508675291/735691903182480/?type=1&theater
Upload a photo of your 100% and More effort when it comes to your child's nutrition. (Ex: creating food art for kid's "baon", baked dish vs fried dish, etc.)
In the same comment, complete the sentence "I show my 100% and more effort when it comes to my child's nutrition by ___________. #100andMore"
Tag 5 of your Facebook friends.
Submission period is from Nov. 21 to Dec. 20, 2014 only.
More info at http://www.100panatag.com/promo-mechanics