Healthy Options Father's Day Promo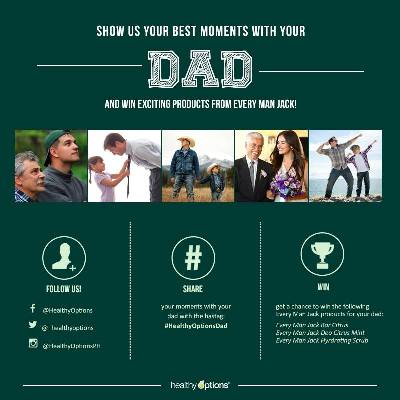 Happy moments with dad: We all know that our dads are so much more, they are our protectors, our teachers, providers, and our heroes. For such a multifaceted life, every father needs a little pampering. Have a chance to gift your dad with products, suited to any kind of father and the many roles he play in our lives.
All you have to do is upload a picture of a happy moment with you and your dad, and give a short description of why it was a happy moment. Anything from a picture of you both talking about life over coffee, or when he walked you down the aisle.  
Tag and follow Healthy Options, and use the Hashtag #HealthyOptionsDad. 3 lucky winners of Every Man Jack line will be announced on June 22, 2015.
More info at https://www.facebook.com/HealthyOptionsPhilippines