Krispy Kreme Sweet Treats Promo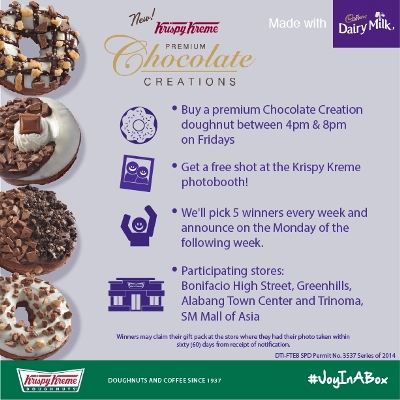 Sweet treats are yours for the winning every Friday from 4pm to 8pm at the following stores: Bonifacio High Street, Greenhills, Alabang Town Center,and TriNoMa.
Every time you buy a Premium Chocolate Creation doughnut, you get 1 free shot at the Krispy Kreme Photobooth and a chance to win.
Krispy Kreme will pick 5 winners every week  and announce on the Monday of the following week.
Winners may claim their gift pack at the store where they had their photo taken within 60 days from receipt of notification.
More info at https://www.facebook.com/krispykremeph