Fully Booked Halloween ComicFest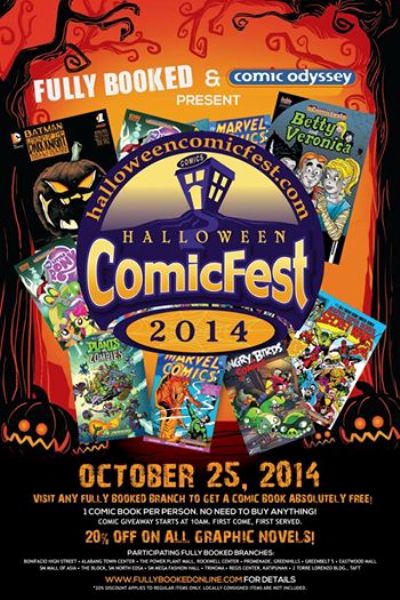 It's Halloween ComicFest today! Visit FULLY BOOKED branches and get one FREE comic at their participating branches! There's also a 20% discount on D-coded graphic novels.
In addition to the HCF sponsored comics, they will also be giving out additional 10,000 comics from their own backstock, ABSOLUTELY FREE!
OCTOBER 25, 2014 – HALLOWEEN COMIC FEST 2014
More info at https://www.facebook.com/events/643745382407159/