Win a Boracay Trip from Smart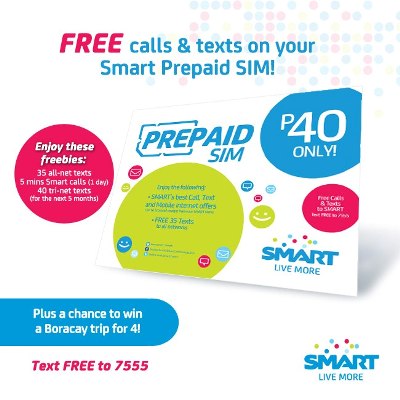 Buy a new Smart Prepaid SIM, win a Boracay trip plus FREE calls & texts to your friends!
Just text FREE to 7555 to activate your new SIM. To join the raffle, text BONUS<space>name/address to 7555.
The raffle will be drawn on May 31, 2013.
More info at http://www1.smart.com.ph