CashCashPinoy: Win the New iPad 4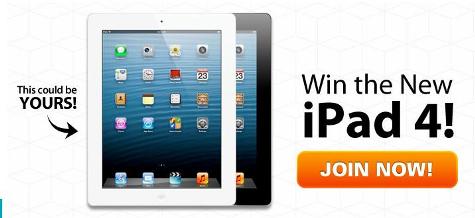 Who can join the promo?
Anyone! You must be 18 years old or above though. A resident of the Philippines or with a valid Philippine address. Employees, including their relatives up to second degree of consanguinity or affinity, of CashCashPinoy and its partner companies Moonline Inc. and NetBooster Asia are not allowed to join the promo.
Promo Period: December 17, 2012 – January 11, 2013
How to join the promo?
Simply register on http://www.cashcashpinoy.com by clicking HERE   . Don't forget to enter your full name, email address, gender, birthday, area where you live, complete home address and mobile number.
Once you register, you will get 1 raffle entry (1 member = 1 raffle entry).
One lucky member will win a free iPad 4!
More info at http://www.cashcashpinoy.com