Win a Samsung Galaxy S3 from Colgate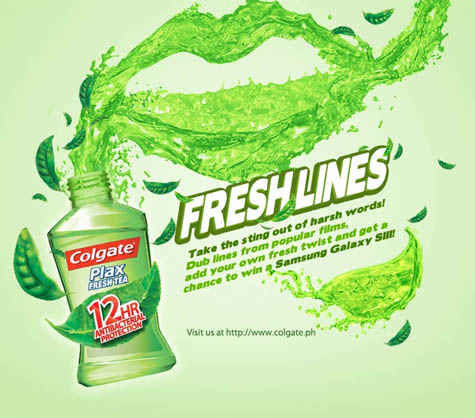 Colgate Plax Fresh Tea Fresh Lines. Submit your video and get a chance to win a Samsung Galaxy S3
Promo Period: August 1 to September 30, 2012.
Prize: Samsung Galaxy S III
There will be two films uploaded on the website and will show famous "confrontational" scenes from famous Filipino movies. You can download and edit these videos to give their own creative and fresh take on the dialogues. Participants must replace the harsh lines with playful, funny, or witty lines that will take the sting off the featured scenes.
Complete Mechanics at freshteafreshlines.com
DOH-FDA Permit No. 1013 s.2012