SMART & Duty Free Grand Salubong Promo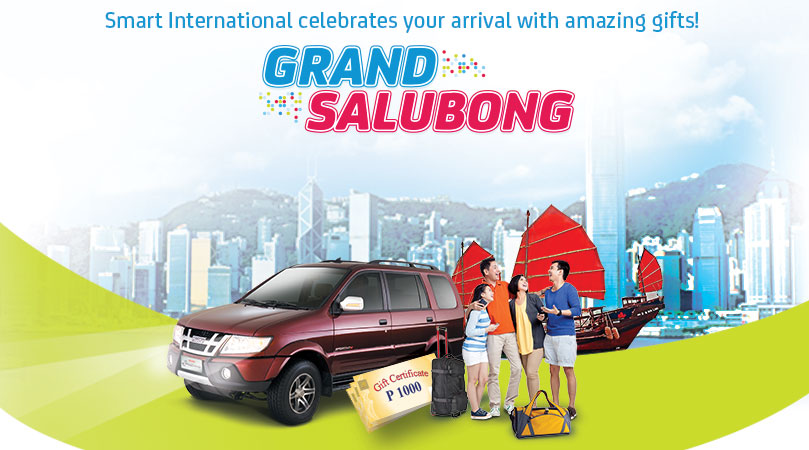 KEY MECHANICS
1. Open to all arriving and departing Filipino passengers (balikbayans, dual citizens, and all Filipinos holding Philippine passports) that will visit Duty Free stores.
Participating Duty Free stores:
Fiesta Mall
Kalibo Terminal
2. A raffle coupon will be given for every purchase of any of the following SMART products and services: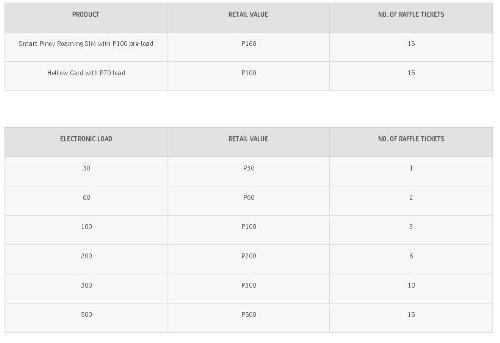 3. Customers must completely fill out the raffle stubs with their name, complete valid Philippine address, SMART/TNT cellphone number, and signature, and drop in designated drop boxes located at participating Duty Free stores. (SMART representative shall require the customer to present his/her passport prior to release of raffle coupon.)
4. There will be 20 winners of Duty Free P5,000 Gift Certificate. There will be two grand prizes: One(1) 3D/2N Trip to Hong Kong for four (including airfare & accommodation; excluding visa, pocket money, and other expenses; travel documents, taxes, and other travel-related expenses shall be shouldered by the winner; trip validity is within 6 months after the claiming date) and one(1) brand new Isuzu Crosswind 2013 Sportivo M/T (registration, insurance, and related expenses of the car shall be shouldered by the winner.
5. A participant can only win once in the draw. If a name is drawn more than once, he/she gets the prize of the higher value.
6. Promo Duration: December 8, 2013 to February 9, 2014.
More info at http://www1.smart.com.ph/pages/grandsalubong