CashCashPinoy: Win a Sony Xperia Z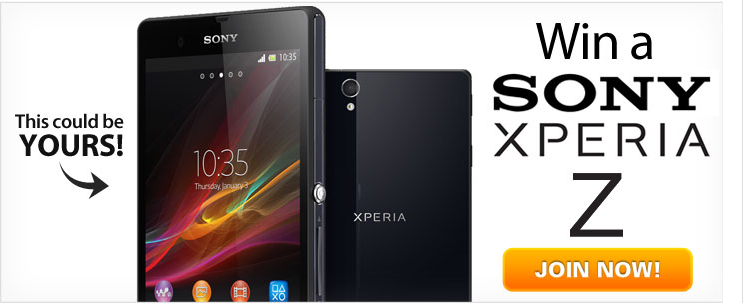 How to join the promo?
1. Simply register on http://www.cashcashpinoy.com . Don't forget to enter your full name, email address, gender, birth day, area where you live, complete home address and mobile number.
2. Once you register, you will get 1 raffle entry (1 member = 1 raffle entry).
3. One lucky member will win a Sony Xperia Z!
When and where will the promo happen?
Promo runs from April 9-May 7, 2013. And you can join no matter where you are in the country!
How will the winner be chosen?
1. The winner will be picked from a raffle draw.
2. Once you register on CashCashPinoy, you'll get 1 raffle entry. A member can only register once throughout the promo period. Registration of the same person multiple times does not equal to multiple raffle entries.
3. Deadline for registration to earn entries is until midnight of May 7, 2013. Any registration after that will not count anymore.
4. The raffle draw will be on May 9 2013, 5 p.m. at our office located at 8/F Lepanto Building, Paseo de Roxas, Makati City.
5. The lucky winner will be announced on May 10, 2013 on our Facebook page.
More info at http://www.cashcashpinoy.com/