Only P150 for a 1-hour Thai Massage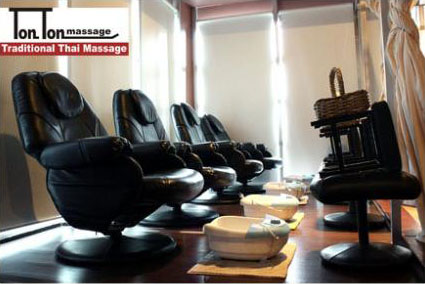 P150 Only on a 1-Hour Foot/Back/Whole Body Traditional Thai Massage at selected branches of Ton Ton Thai Massage (57% discount)

Buy Now at Ensogo

Deal Highlights:
-Say goodbye to all body pain imaginable after a traditional Thai massage at Ton Ton Thai Massage.
-Thai Massage is known to heal various physical and mental ailments such as headaches, shoulder and neck tension, backache and sciatica, insomnia, lack of concentration, depression and anxiety.
-Undergoing a Thai Massage is like having Feng Shui for your body as it balances the chi in your body just like what Feng Shui does for your environment.
-Too tired or sluggish for yoga? Then Thai massage is for you. Also known as "Lazy Man's Yoga", this massage stretches you through some yoga poses with the support from the skilled therapists.
-If all you want is a relaxing foot massage, you will also reap the benefits of this 3,000 year-old practice as it can cure headaches, tensions, asthma, and constipation.
-A foot massage is good for stimulating the activity of internal organs and improves blood and lymph circulation through pressure points found on our feet.
Know more about Ensogo Group Buying Deals