Go Hotels Room Sale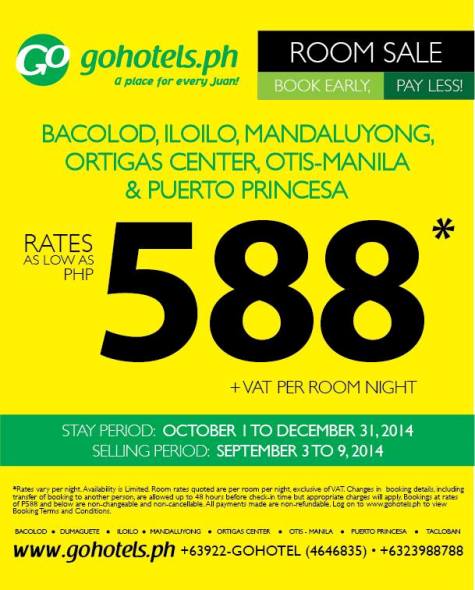 October to December 2014 Room Sale Now!!!
Bacolod, Iloilo, Mandaluyong, Ortigas Center,Otis-Manila & Puerto Princesa
Rooms as low as Php588* +VAT per room night
STAY PERIOD: OCTOBER 1 TO DECEMBER 31, 2014
SELLING PERIOD: SEPTEMBER 3 TO 9, 2014
*Rates vary per night. Availability is limited. Room rates quoted are per room per night, exclusive of VAT. Changes in booking details, including transfer of booking to another person, are allowed up to 48 hours before check-in time but appropriate charges will apply. Bookings at rates of P588 and below are non-changeable and non-cancellable.
More info at http://www.gohotels.ph/