Ten Photos to Shake the World PHILIPPINES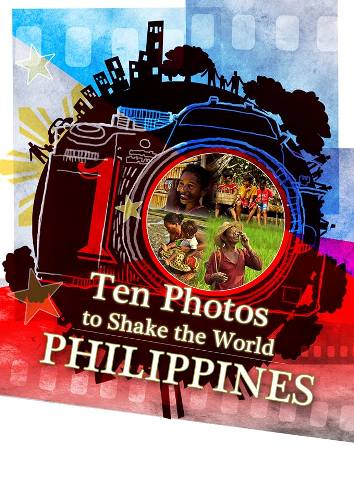 Ten Photos to Shake the World PHILIPPINES
The challenge of sustainable and inclusive growth is too great for anyone to handle. However, together we can empower each and every one by taking small steps towards sustainable life. Each of us is a witness of localized efforts and innovations: solar bottle bulbs, bicycle powered batteries, furniture and even houses made of old cans and plastic bottles… This inspiration list goes on. Capture these realities and remind us that a sustainable future is within our reach. "It's not faith in technology, it's faith in people." – Steve Jobs
A.     CONTEST MECHANICS
The contest is open to all Philippine citizens who are at least 18 years old as of September 1, 2013. ASSIST employees cannot participate in the contest.
The photos must capture sustainable inventions, human partnerships, cooperation for a sustainable economic development, inspirational and empowering activities/scenarios/innovations, under the overarching theme: "A showcase of Empowerment, Partnership, and Innovations for Sustainable and Inclusive Development."
All photos must be taken in the Philippines.
Entries must be original; they should not be submitted to any other competition owned by other entity, and they should not be subject to any copyright issues.
Entries should not reference any person, group, or organization without their consent. By submitting entries, participants guarantee that all necessary permissions were acquired.
Entries should not bear watermarks, signatures, frames or other markings, e.g. date/time stamps, etc.
Digital manipulation is not allowed, except for basic post-processing enhancements such as contrast, color balance, sharpening, cropping, dodging, and burning adjustments.
Participants may submit their entries under either of two (2) categories: "Amateur" or "Professional".
Each participant may submit up to three (3) entries. These entries must be submitted in digital format (.jpeg or .jpg) on or before midnight of (Philippines Standard Time) October 31, 2013.
Each entry must be not smaller than three (3) Mb and not larger than ten (10) Mb, the minimum allowed resolution is 300 dpi.
Entries must be submitted along with the completed registration form, which can be downloaded at http://tenphotostoshaketheworld.wordpress.com/. Each entry should have an English title and a two (2) to five (5) sentence description in English of what is in the frame and how it is relevant to the contest theme. The registration form is in Word format and can be filled out electronically or manually (print & scan) and emailed to tenphotos@assistasia.org.
Submitted entries should follow the file name format as specified below:
TPSWPhilippines_FirstNameLastName_EntryNumber_Category.jpg
Example: John Smith submitting three (3) entries for the "Professional" category should name them as follows:
TPSWPhilippines_JohnSmith_1_Professional.jpg
TPSWPhilippines_JohnSmith_2_Professional.jpg
TPSWPhilippines_JohnSmith_3_Professional.jpg
ASSIST does not bear any liability over delayed, corrupt or lost entries.
B.     SELECTION OF WINNING ENTRIES
Ten (10) winners will be selected by the panel of independent judges in each category according to the following criteria:
Relevance to the theme                                           25%
Strength of the message the photo conveys               25%
Visual Appeal                                                          25%
Composition and Clarity                                           25%
Ten (10) winners will be announced during the Awarding Ceremony in Metro Manila, Philippines – the date and venue to be confirmed. The winners will be invited to the Awarding Ceremony via the contact details provided in the registration form. The organizers will not cover travel and/or accommodation costs of the winners attending the Awarding Ceremony.
The top three (3) winners in each category will be awarded with the following cash prizes*:        
Amateur Prize                    Professional Prize
First Prize                                                             $350                                      $500
Second Prize                                                          $250                                      $400
Third Prize                                                             $150                                      $300
*IMPORTANT NOTE: Winners will receive the cash prizes in PHP in the form of a cheque; it will be converted based on the conversion rate of the Central Bank of Philippines on the closing date of the submission of entries.
More info at https://www.facebook.com/tenphotostoshaketheworld