Starbucks VIA® LATTE Raffle Promo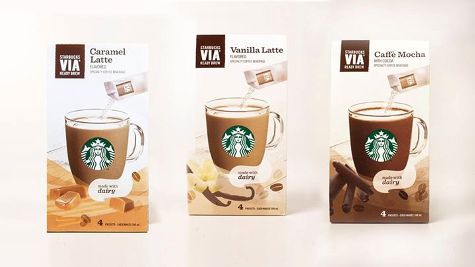 Enjoy 30 days of Starbucks Mmm-oments.
Purchase a pack of Starbucks VIA® Latte with your registered Starbucks Card and earn a chance to win a one month treat of your favorite handcrafted beverage.
See terms and conditions below:
The Starbucks VIA® Latte Raffle Promo will run from  October 15 to 31, 2014.
To join the promo, customers must purchase any 4-pack Starbucks VIA® Latte using a registered Starbucks Card within the promo period.
Every valid purchase of a 4-pack Starbucks VIA® Latte will automatically earn one (1) raffle entry.
There is no limit to the number of raffle entries a customer can earn.
There will be ten (10) winners in the raffle draw. Each winner will receive thirty (30) Tall beverage coupons applicable on any handcrafted beverage.
Customers can only win once in the raffle draw.
The raffle draw will be done electronically through a random generator program. The raffle draw will be held on November 3, 2014 in the Rustan Coffee Corporation's Head Office in Makati City at 5pm.
More info at https://www.facebook.com/notes/starbucks-philippines/starbucks-via-latte-raffle-promo/10152791548978885