Bar Dolci Design Your Own Flavor Promo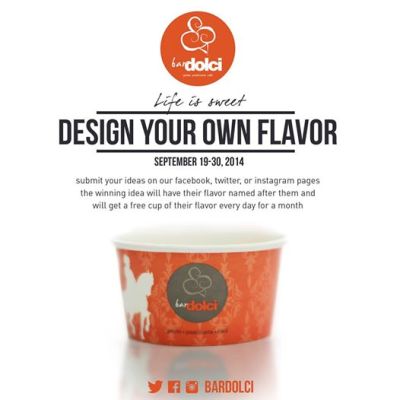 Design Your Own Flavor.
From September 19-30, submit your own original ideas on Bar Dolci's Facebook, Twitter, or Instagram pages. Leave them as comments or tweet replies. The winning idea will have their flavor named after them and will also get a free cup of their flavor every day for a month.
More info at https://www.facebook.com/BarDolci