J.CO Donuts & Coffee J.COOL Mondays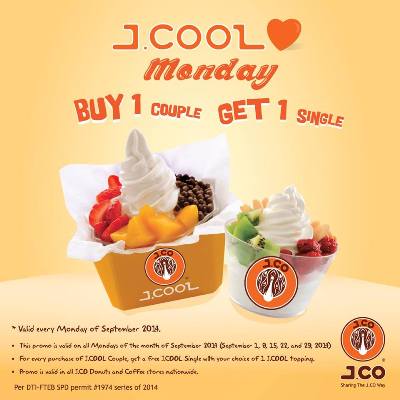 Swirl your week right and twirl your Monday blues away as you grab not one, but TWO guiltless J.COOL frozen yogurt indulgences. Get a free J.COOL Single when you buy a J.COOL Couple on all Mondays of September.
Cold Monday freeze ups will never be the same!
Promo is valid in all J.CO Donuts and Coffee stores nationwide.
More info at https://www.facebook.com/J.COPhils