Starbucks Philippines Planner Promotion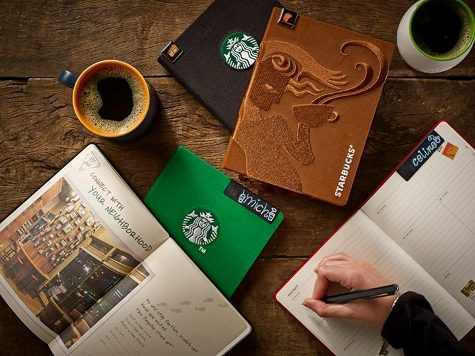 Christmas is here!
Enjoy your favorite beverages, collect stickers and receive a limited edition Starbucks Philippines 2015 Planner.
Mechanics:
A customer can avail of a Starbucks Christmas Traditions Promo card from November 3, 2014 to January 8, 2015 with no purchase required.
One sticker is awarded for each Starbucks handcrafted beverage purchase.  Holder must accumulate a total of eighteen (18) stickers, to redeem one (1) Limited Edition Starbucks Coffee 2015 Planner.
Holiday Featured Beverages (9 stickers)                                             
choice of any of the following:
Toffee Nut Latte (hot, iced or Frappuccino® blended beverage)
Peppermint Mocha (hot iced or Frappuccino® blended beverage)
Christmas Cookie Latte (hot, iced or Frappuccino® blended beverage)
Any Starbucks Core Beverage of your choice (9 stickers)
EXCEPT bottled beverages
—————————-
TOTAL 18 stickers
More info at https://www.facebook.com/StarbucksPhilippines