Shoe Sale @ UP Balay Kalinaw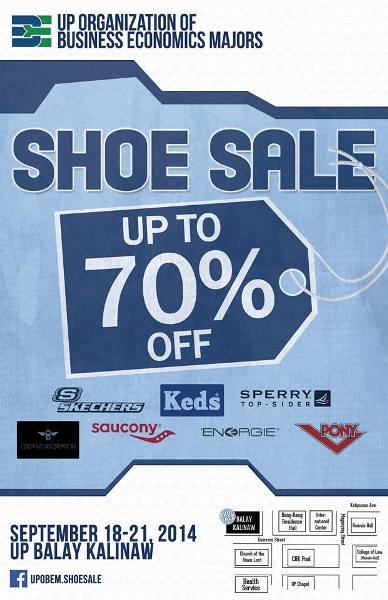 Love shoes?
The wait is over.
The biggest shoe sale in UP Diliman is back!
Date: September 18-21, 2014
Venue: UP Balay Kalinaw
Shoe Brands:
Skechers, Keds, Sperry, Pony, Sauconey and more!
This event is brought to you by the UP Organization of Business Economics Majors.
More info at https://www.facebook.com/thehometobe