Berghaus PH #MyAdventureSelfie Contest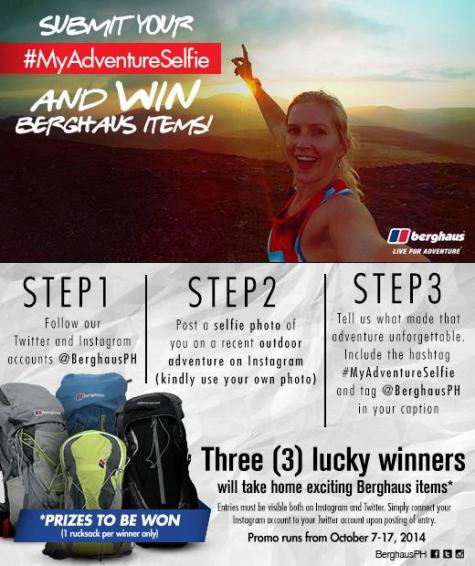 Do you want to win Berghaus items?
Join #MyAdventureSelfie contest now and you might be one of the lucky winners to take home exciting prizes!
Mechanics:
Follow BerghausPH Twitter and Instagram acocunts @BerghausPH.
Post a selfie photo of you on a recent outdoor adventure on Instagram (kindly use your own photo).
Tell what made that adventure unforgettable. Include the hashtag #MyAdventureSelfie and tag @BerghausPH in your caption.
3 lucky winners will take home exciting Berghaus items!
Promo Period: October 7-17, 2014
More info at https://www.facebook.com/BerghausPH