Lenovo: Go Be Kobe Promo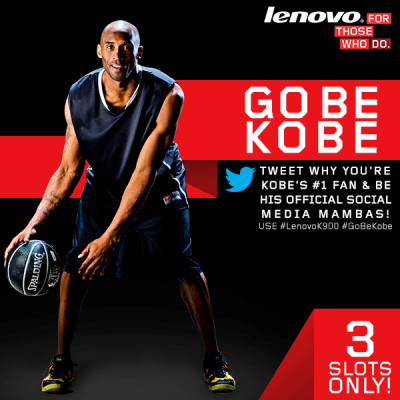 How to Join the Go Be Kobe Promo:
1. Tell why you are Kobe Bryant's biggest fan.
a. Tweet your answers or
b. Tag LENOVO on Instagram with your most interesting photo.
2. Use the hashtags: #GoBeKobe & #LenovoK900
3. You can send as many entries as you want. Remember, the most creative entries will win!
Promo Period: July 30, 2013 to August 8, 2013
Only 3 lucky fans will win exclusive access to Kobe's Walang Iwanan Day in Manila.