Tag Archives:
2013 contests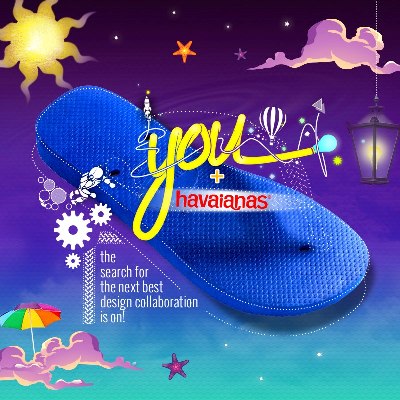 The search for the next best design collaboration is on!
Havaianas Philippines is looking for fitting talent from all over the country to collaborate with and will offer the winning design as part of the Havaianas 2014 Collection.
Submission Period: May 1 to June 9, 2013.
Join now and get the chance to have your work printed as part of the 2014 Havaianas Collection.
You may also get the chance to win
Php 100,000 worth of products from the following:
Havaianas Merchandise
bobble Merchandise
David & Goliath
iAcademy Certificate Design Course
More info at http://www.youandhavaianas.com/