Tag Archives:
appliances sale january 2015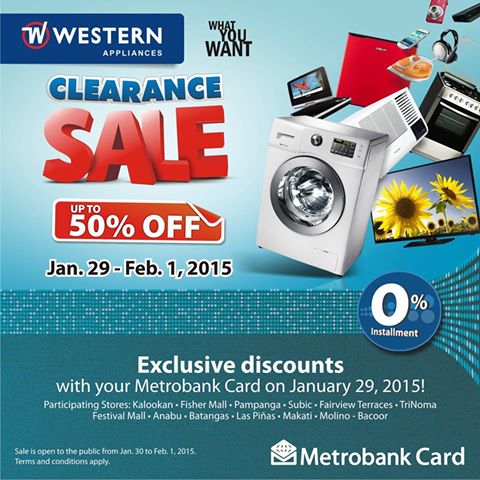 Mark your calendars! The highly-anticipated Clearance is happening on January 29 – February 1, 2015 at select Western Appliances branches.
Metrobank cardholders can take advantage on the first day exclusives (January 29, 2015)
Sale is open to the public starting January 30 to February 1, 2015.
More info at https://www.facebook.com/westernappliances