Tag Archives:
araneta center photo contest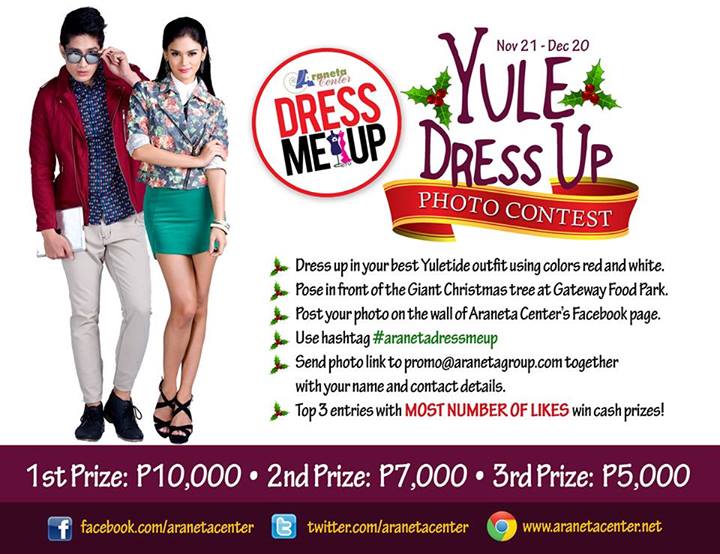 YULE DRESS UP PHOTO CONTEST
Promo Period: November 21 – Dec 20
•Dress up in your best Yuletide outfit using colors red and white.
•Pose in front of the Giant Christmas Tree at Gateway Food Park.
•Post your photo on the wall of Araneta Center's Facebook page (www.facebook.com/aranetacenter).
•Use hashtag #aranetadressmeup
•Send photo link to promo@aranetagroup.com together with your name and contact details.
•Only those who emailed us the link to their entries will be eligible to join the contest and win the prize.
•One entry per person only.
•Top 3 entries with the MOST NUMBER OF LIKES win cash prizes:
o1st Prize: P10,000
o2nd Prize: P7,000
o3rd Prize: P5,000
•Promo ends at exactly 6PM on December 20, 2013.
•Winners will be posted on Facebook and will be notified via email.
More info at https://www.facebook.com/AranetaCenter