Tag Archives:
archos android tablet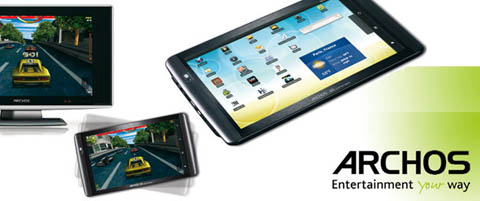 36% discount. P12,999 only instead of P19,999 for one (1) ARCHOS 101 Internet Tablet 16GB with 1-year Warranty and Free delivery nationwide
Buy Now at CashCashPinoy
Deal Highlights
Thin dimensions (270mm x 150mm x 12mm), Light (480g), and a generous High resolution 10.1-inch capacitive multitouch screen: this is your dream tablet!
Powered by Android 2.2 (Froyo) for the ultimate Android experience!
Access to thousands of FREE and Paid-for applications for work, pleasure, play and many more!
Browse the Web, listen to music, view photos, watch movies, read ebooks, play games – all in one device!
Tether with 3G-capable smartphone via Bluetooth, USB cable, or as a WiFi to connect to the net immediately.
Expandable memory with SDHC cards, built-in Webcam , and easy to connect other devices like keyboards with the built-in USB host and Bluetooth connectivity!
HD Video Playback + HDMI slot for connecting to monitors or TV screens!
One Year Manufacturer's warranty, parts and service.
FREE NATIONWIDE DELIVERY!
More Gadget Deals at CashCashPinoy