Tag Archives:
august sale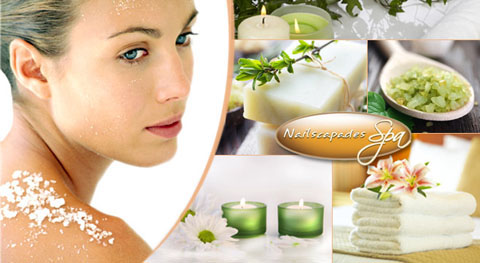 P499 only for a Total Spa Experience at Nailscapades! Enjoy 2 hrs of Massage, Whitening Scrub & Body Wrap and discover a whole new you.
Deal Highlights
-Discover a whole new you! Pamper yourself with this three-in-one spa package from Nailscapades, a classy spa boutique in Quezon City.
-Experience body bliss! Enjoy some me-time. Taking time to relax is no longer an idle indulgence. It's now a necessity so you can face challenges invigorated and refreshed.
-Release your tension! A full-body massage will make that happen. Choose between Swedish and Shiatsu.
-Enjoy fairer skin! Detoxifying Dead Sea Salt Scrub not only loosens dead skin cells revealing younger skin it also has a quick and gentle bleaching effect.
-Detoxify! A body wrap uses a combination of mud or clay plus a choice of ginger, tropical fruit, or coffee that draws out toxins from the skin.
-Expect the best spa service! Only the best natural ingredients and aromatic essential oils are used by the expert hands of professional therapists.
Nailscapade Address
Lower Ground of Nueve Uno Bldg., #91 Xavierville Ave (across Residencia de Regina Condominium), Loyola Heights, Q.C.
Know more about MegaDeals.ph