Tag Archives:
axe pinoy astronaut search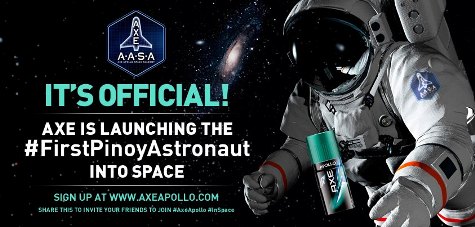 YOU could be the first Filipino in space!!!
Sign up for the AXE Apollo Space Academy and get your friends to vote for you. The people with most votes will advance to their National Challenge.
National Challenge
You'll compete in your own Country. The top recruits will advance to Global Space Camp.
Global Space Camp
Compete at the AASA Global Space Camp for a chance to join international crew and be sent to space.
More info athttps://www.facebook.com/axephilippines