Tag Archives:
bdo credit card airline promos 2013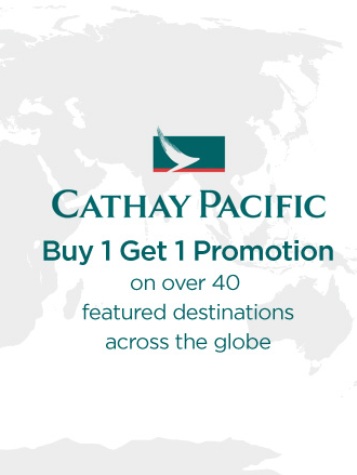 CX Buy 1 Get 1 Promo on over 40 destinations
Enjoy exclusive Christmas travel privileges with your BDO and American Express® Credit Card.
Watch out for our special weekly offers on featured destinations from November 25 to December 27, 2013!
Travel Period is from November 25, 2013 to October 31, 2014. All flights are via Hong Kong and promotion is available for all seat classes.
Week 1 – Wander Off in Africa, Australia and the Middle East
(November 25 to December 1, 2013)
Week 2 – Explore North America and the Maldives
(December 2 to 8, 2013)
Upcoming featured weekly destinations:
Week 3 – Enjoy limitless possibilities in Europe and India
(December 9 to 15, 2013)
Week 4 – Experience an Asian Adventure
(December 16 to 22, 2013)
Week 5 – Look out for our surprise offer from
December 23 to 27, 2013
THIS WEEK'S OFFER –  Explore North America and the Maldives
Sale Period: December 2 to 8, 2013
Travel Period: December 2, 2013 to October 31, 2014
More info at https://www.bdo.com.ph/promos/cx-buy-1-get-1-promo