Tag Archives:
bpi credit card promos 2013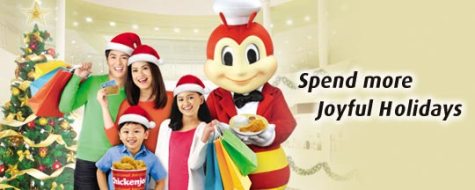 1. The promo is open to all existing BPI Express Credit Classic and MasterCard and BPI/BPI Family Bank/BPI Direct ATM (E.P.S.) cardholders.
2. Promo period is from November 5, 2013 to January 31, 2014.
3. To qualify, cardholder should use any of the QUALIFIED BPI Express Credit or BPI ATM (E.P.S.) card types within the promo period for a minimum single purchase transaction of P2,000, P6,000, or P12,000 at any merchant. Transaction should be approved through a Point-of-Sale terminal.
For BPI Express Credit, cash advance transactions are also qualified.
For BPI ATM (E.P.S.) card, cash withdrawals through ATMs are NOT qualified to join.
4. Cardholder can redeem the featured food items at any Jollibee branch nationwide. Required minimum single receipt transactions and their corresponding free food items are as follows:

More info at http://www.bpicards.com/RealThrills/Details/1380