Tag Archives:
globe promos 2014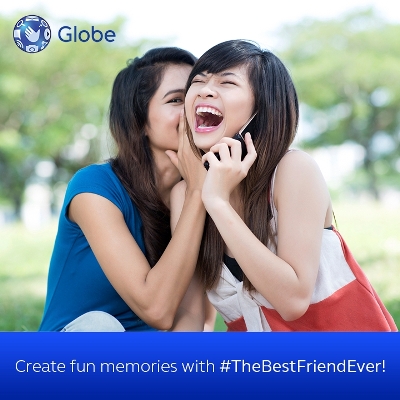 How far will you and your best friend go to win a wonderful trip to Boracay? Show us and we just might give you and your best friend the best trip ever!
MECHANICS:
Take a photo of you and your best friend doing the BFE challenge of the day posted below.
Post on Twitter, Instagram, or Facebook and use the hashtag #TheBestFriendEver.
Tag your best friend and Globe Telecom (@enjoyGLOBE on Instagram & Twitter) on your caption and make sure this video link is included: http://bit.ly/BFEChallenge
Three (3) random participants will get to win a trip for 2 to Boracay. All expenses paid.
BFE CHALLENGES:
WEEK 1: Back-to-school BFF Adventures
Challenge 1 (July 25 – 27) ― Post a selfie of you and your best friend at your favorite hangout place.
More info at https://www.facebook.com/globeph?fref=nf