Tag Archives:
smart communications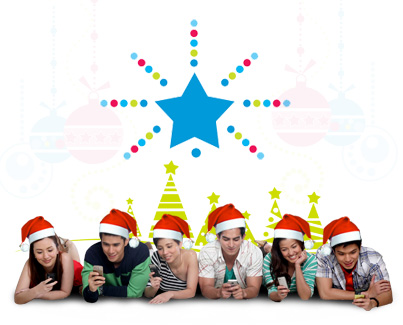 Smart has holiday treats for everyone! Wish everyone a Merry Christmas with Smart Mobile internet – now with FREE texts!
Mechanics:
Avail of any Smart Mobile internet packages to get FREE trinet SMS.
Get notification message upon successful registration.
Open to all Smart prepaid and postpaid subscribers.
Promo Period: December 22-January 31, 2013
Here are the freebies:
FB Unli 10 (Java app only) = 10 Tri-Net SMS
Always On 20 = 20 Tri-Net SMS
Always On 30 = 30 Tri-Net SMS
Unlisurf 50 = 50 Tri-Net SMS
More info at http://www1.smart.com.ph/Prepaid/add-ons/holiday-freebies