McFloat Happiness Promo. Win Trip to Boracay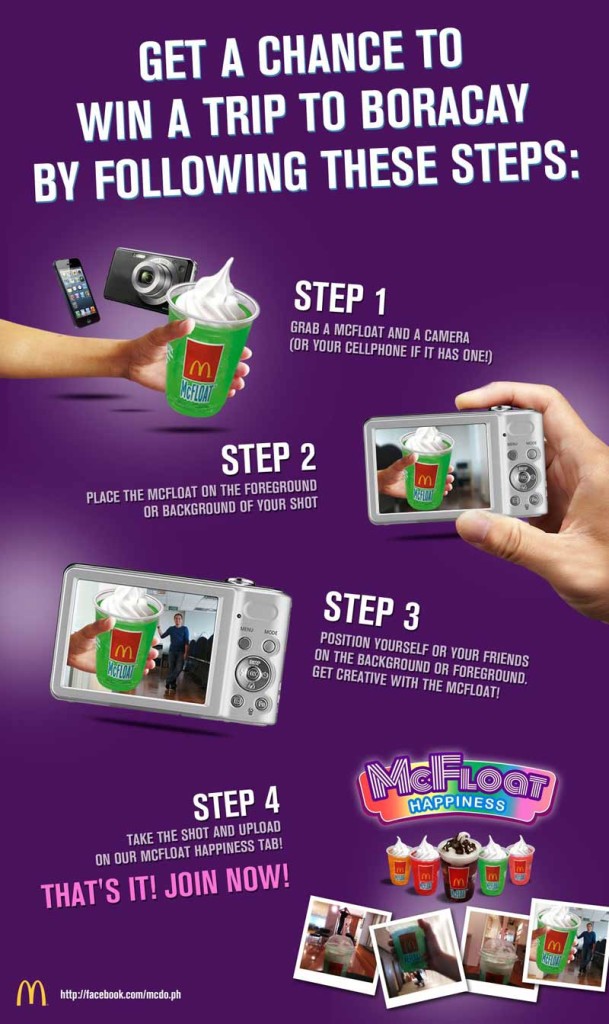 Win an all-expense paid trip for four to Boracay with the McFloat Happiness Promo.
Promo Period: April 22 to May 11, 2013
Prize:
All-expense Paid Trip to Boracay for 4 (3 winners)
How to Join
Upload a photo of any McFloat Rainbow Medley flavors (Coke McFloat, Strawberry McFloat, Melon McFoat, Lychee McFloat, Green Apple McFloat) blending with a happy situation or background. The more fun and creative a photo is, the higher chance of winning!
It is easy to join and you can win a trip to Boracay where you can bring 3 of your friends for a barkada summer escapade.
Join Now at McDo.PH Facebook Page