Microsoft Philippines Twitter Promo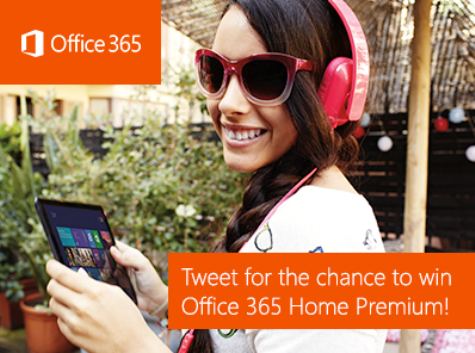 Get a chance to win a copy of #Office365 Home Premium by tweeting @MicrosoftPH with a completed version of this statement: "With #Office365PH, work is more fun #AnytimeAnywhere, because _____. @MicrosoftPH"
Mechanics:
1. The promo will be open to the Twitter followers of @MicrosoftPH who also Like the Microsoft Philippines page on Facebook. Note: Twitter account must be active. (i.e. latest post should be at the most, 15 days old, from date of promo announcement)
2. Complete the statement, "With #Office365PH, work is more fun #AnytimeAnywhere, because _____." Tweet your answers to the Microsoft Philippines Twitter account: @MicrosoftPH.
3. Send in as many unique entries as you want.
4. Winners will be determined randomly via an electronic raffle. Winners will be announced on @MicrosoftPH the following day, and will be notified via Twitter DM.
5. Five (5) winners will receive Office 365 Home Premium.
More info at Microsoft Philippines Facebook