Smart TGIFree Day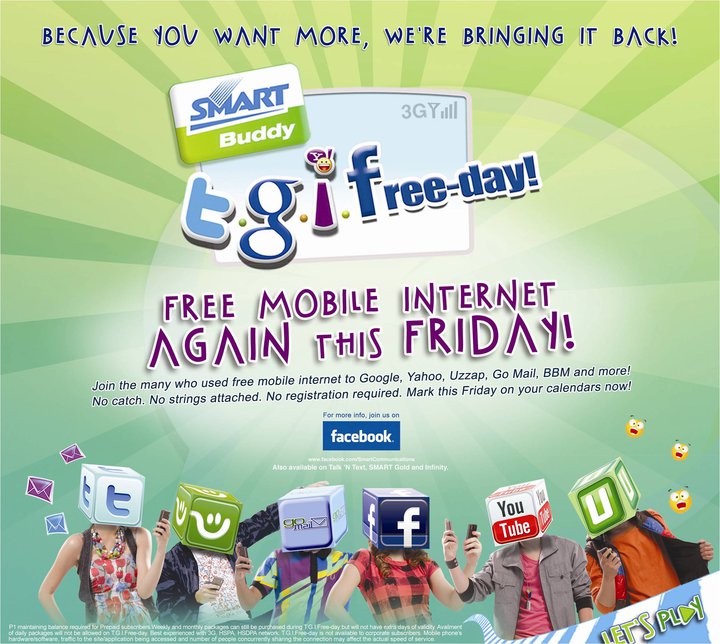 July 30, August 6, August 13, August 20, August 27, September 3 and September 10 is FREE MOBILE INTERNET day.
Smart and Talk 'n Text users (prepaid or postpaid) can have FREE internet access via their mobile phones.
Unlimited mobile browsing from 12:00 midnight (tonight) until 11:59 p.m. of September 10 .
No need to register or key-in special keywords.
It's T.G.I.Free-Day!
Read FAQs for TGIFreeday