CASA Y JARDIN BAZAAR at Rockwell Tent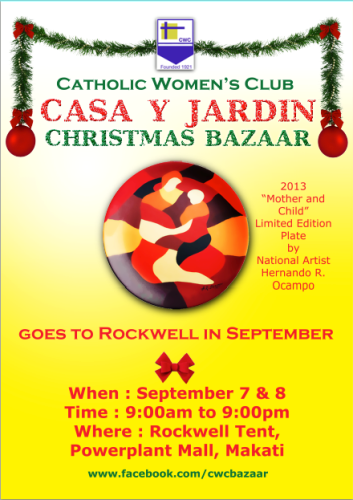 See you all at the "Mother of all Bazaars" CASA Y JARDIN Christmas Bazaar by the Catholic Women's Club (CWC).
When: September 7-8, 2013
Time: 9:00am-9:00om
Where: Rockwell Tent, Makati
There will be 103 concessioners selling a wide range of products such as food, Christmas décors, clothes, fashion accessories, toys, household needs, wellness products and many others.
Also to be sold is the limited edition of Mother and Child plates by this years featured artist, H. R. Ocampo.
More info at https://www.facebook.com/cwcbazaar