Citibank: Free Krispy Kreme Doughnuts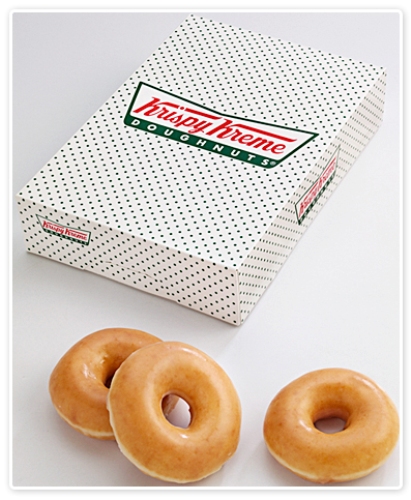 Refer your friends to a Citi Card and get a free box of 6 Original Glazed doughnuts for every referral who applies.
Terms and Conditions:
1. The Member-Get-Member Promotion (referred to as "Promo") will run from June 15 – September 15, 2013 (the "Promo Period").
2. The Promo is open to Principal cardholders of Citibank credit cards that have been locally issued by Citibank, N.A. Philippines and Citibank Savings Inc. (singly or collectively referred to herein as "Citibank"), are active and in good credit standing (referred to as "Referror"), and who are not prohibited by legal or regulatory restrictions, including US law or regulations, or applicable Citibank policy from participating in and/or qualifying for this Promo.
3. To qualify for the Promo, the Referror must submit referrals by logging on to http://www.citibank.com.ph/mgm and filling up the Online MGM Referral Form. The referrals must meet the following criteria:
a. Has no principal Citibank Credit Card yet or has not had one in the last 6 months;
b. Is 21-65 years old;
c. Has an annual income of at least P250,000;
d. Is residing in the Philippines with either
i. A post-paid landline home phone
ii. A prepaid mobile phone AND business phone or
iii. A postpaid mobile phone AND business phone
4. The Referror may also submit referrals by calling CitiPhone at 995-9999.
More info at http://www.citibank.com.ph/