EastWest MasterCard FREE Treats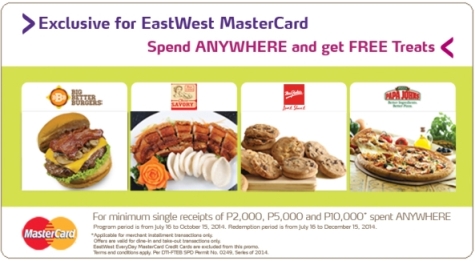 Spend anywhere and get FREE treats!
Mechanics:
This promo is exclusive to EastWest Classic & Gold MasterCard, EastWest Platinum MasterCard, EastWest Dolce Vita MasterCard, EastWest Practical MasterCard and Hyundai MasterCard Credit Cardholders ("EastWest MasterCard Cardholders") in good credit standing*. EastWest EveryDay MasterCard Credit Cards and other EastWest Credit Cards which do not carry the MasterCard mark are excluded from this promo.
Promo period is from July 16 to October 15, 2014. Redemption period is from July 16 to December 15, 2014.
To qualify for FREE Treats from Big Better Burgers, Classic Savory, Mrs. Fields and Papa John's Pizza ("Partner Merchants"), the EastWest MasterCard Cardholder must make a purchase using his/her EastWest MasterCard at any merchant during the promo period corresponding to the spend requirement below: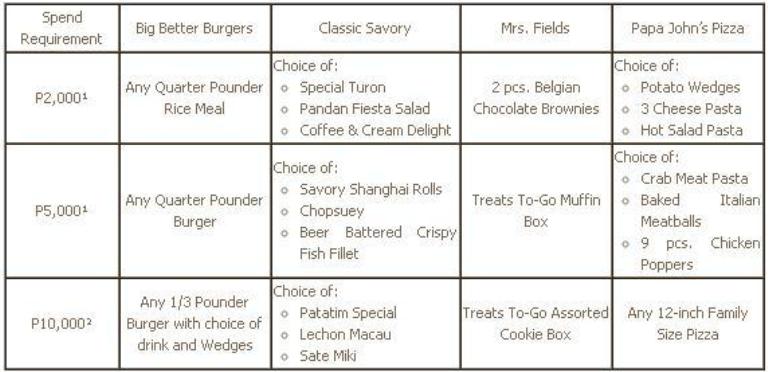 More info at http://eastwestbanker.com/info/promo_MasterCardInstantTreats.asp