SHOW ME YOUR BROTHER! Photo Contest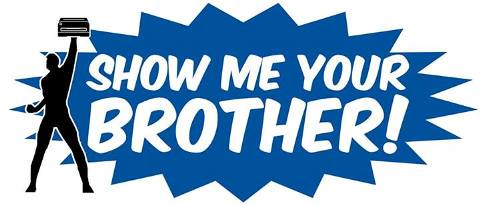 Join the "Show Me Your Brother!" Photo Contest and win awesome prizes from Brother Philippines!
All you have to do is to submit a photo of yourself together with your Brother product (Printer, MFC, Fax Machine, PTouch Labeller, Sewing/Embroidery Machine) and tell how Brother products helped you in your everyday activities.
MECHANICS:
1. This contest is open to all residents of the Philippines, aged 18 years old and above, a Brother Product (Printer, Multi-Function Center, P-Touch Labeler, Fax Machine, or Sewing/Embroidery Machine) user/owner, and must have a Facebook account.
2. Contestants must submit their entry (JPEG format, not exceeding 1MB in file size) via email to marketing@brother.com.ph (SUBJECT: Show Me Your Brother! Photo Contest) for initial screening. The entry must contain the following information:
• FULL NAME
• ADDRESS
• CONTACT NUMBER (Landline/Mobile)
• EMAIL ADDRESS
• FACEBOOK URL
• SHORT DESCRIPTION OF THE PHOTO ENTRY (not exceeding 100 words)
• PARENT'S CONSENT (in case a minor is included in the photo)
3. Once the photo has passed the screening, we will send you an email together with an image release waiver. The waiver must be signed and emailed back to marketing@brother.com.ph. Once we receive the signed waiver, then the entry will be declared official.
4. Official entries will be posted on the Brother Facebook page. Ask your family and friends to like your photo! The more likes, the better!
5. At the end of the contest on August 15, 2014, the top 10 entries with the most number of likes will undergo final judging by Brother Philippines. Winners will be announced on Facebook and will be contacted on how to claim the prize.
More info at https://www.facebook.com/BROTHERatyourside