50% off iPhone Zoom Lens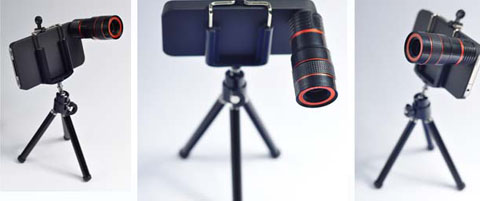 50% Discount. Only P1,900 for a Complete iPhone Zoom Lens Package! Including Lens + Lens Cover + Alloy Tripod Stand + More! FREE NATIONWIDE DELIVERY! Perfect for iPhone users (Available for iPhone 3G/3Gs or iPhone 4).
Buy Now at CashCashPinoy

Deal Highlights
-A really Cool Gadget! The Perfect gift for camera enthusiasts and alike who just love to click away!
-For the whole family! Ideal for capturing concerts, ball games, nature and animals and all those hard to focus scenarios!
-Everything you need is already in your package: Lens + Lens Cover + Alloy Tripod Stand + Carrying case + Cleaning cloth + Phone Holder!
-iPhone 3/3GS or iPhone 4, choose among 2 complete packages perfectly adapted to your phone!
-FREE DELIVERY NATIONWIDE.
-Get as many items as you want!
Other Group Buying Sites