Mang Inasal Grand Gadget Give-away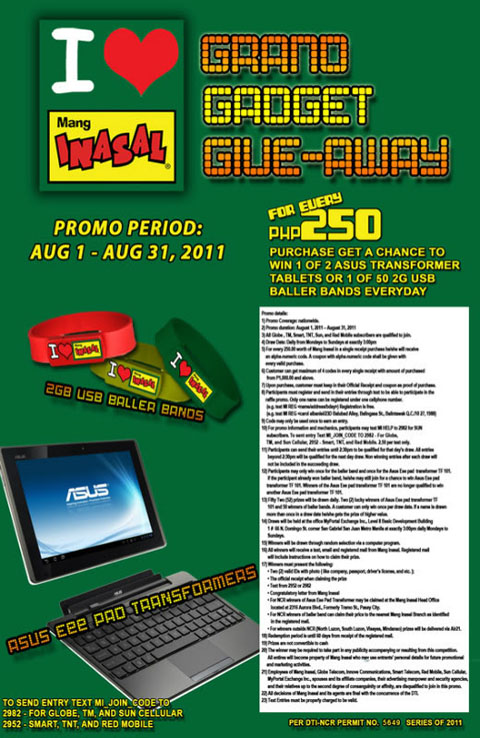 To Join: For every 250.00 worth of Mang Inasal in a single receipt purchase he/she will receive an alpha-numeric code. A coupon with alpha-numeric code shall be given with every valid purchase.
Prizes:
Fifty Two (52) prizes will be drawn daily. Two (2) lucky winners of Asus Eee pad transformer TF 101 and 50 winners of baller bands. A customer can only win once per draw date. If a name is drawn more than once in a draw date he/she gets the prize of higher value.
Promo Period: August 1 to 31, 2011
Draw Date: Daily from Mondays to Sundays at exactly 3:00pm
More information at http://www.facebook.com/MangInasalPhilippines