Win an iPad Air 2
Get a chance to Win an iPad Air 2 from CashCashPinoy!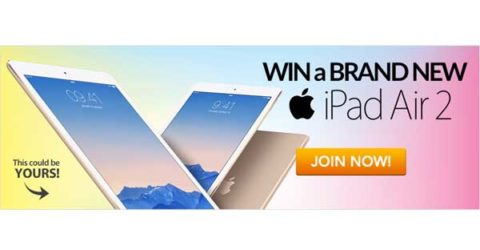 Promo Period: Until June 15, 2016

Prize: Apple iPad Air 2 64GB.
Lots of Gadget Deals and Promos at Cash Cash Pinoy!
Who can join the promo?
-Everyone can join! You must be 18 years old or above though; a resident of the Philippines or has a valid Philippine address.
-Employees, including their relatives up to second degree of consanguinity or affinity, of CashCashPinoy and its partner companies Moonline Inc. and Movent are not allowed to join the promo.
Promo Mechanics:
How to join the promo?
-Simply register here. Don't forget to enter your full name, email address, gender, birthday, area where you live, complete home address and mobile number.
-Once you register, you will get 1 raffle entry (1 member = 1 raffle entry).
Know more at CashCashPinoy.com