Papa John's Two For Tuesday Pizza Promo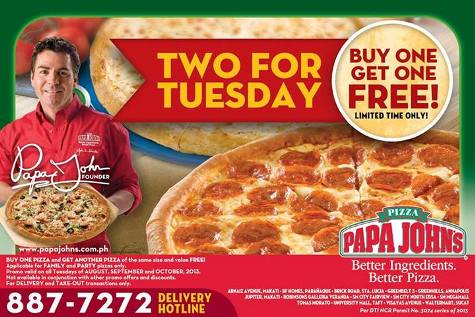 2 FOR TUESDAY! Buy one pizza and get another pizza of the same size and value FREE!! applicable for family and party size pizzas. Valid for Delivery and Take Out only. TAKE ADVANTAGE. TGFT-Thank God for Tuesdays!
Promo valid on all Tuesdays of August, September and October 2013.
More info at https://www.facebook.com/pages/Papa-Johns-Pizza-Philippines