MILO Fly to Spain Promo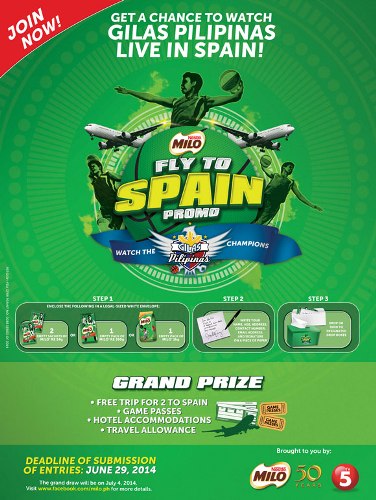 Get a chance to watch Gilas Pilipinas live in SPAIN!
How to Join:
Step 1
Enclose one of the following in a legal-sized envelope
2 empty sachets of MILO R2 24g
1 empty pack of MILO R2 390g
1 empty of MILO 1kg
Step 2
Write your name, age, address, contact number, email address and signature on a piece of paper.
Step 3
Drop or send to designated drop boxes.
Grand Prize:
Free trip for 2 to Spain
Game Passes
Hotel Accommodations
Travel Allowance
Deadline of submission of entries: June 29, 2014
More info at http://www.milo.com.ph/